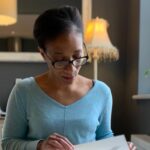 Artist Nathalie Goss has been an illustrator for NB Literary Magazine and a book illustrator for We All Belong. She began exhibiting and selling her artwork in November 2018. Nathalie lives in Bath with her family and two cats.
Nathalie Goss is a French author-illustrator with a passion for capturing wildlife.
Her work includes hand-drawn, gouache painted pieces, typically finished with photography of local flora.
We all belong
We all Belong' is a beautifully written and illustrated children's picture book that recognises and celebrates the diversity in a caring group of children.
A wonderfully flowing, rhyming poem about respect… whatever our culture, whatever the colour of our skin.
If you like 'All the ways to be smart', you will treasure this.
A stunning poem about inclusion, with excellent representation of different cultures. Much-needed in today's society.